Il 09 giugno si è svolta a Losanna la 14ma Conferenza Europea sulla Sindrome di Tourette (14th European Conference on Tourette Syndrome & tic disorders) organizzata da Tics and Tourette Across the Globe (TTAG) nel contesto dei lavori scientifici previsti dalla European Society for the Study of Tourette Syndrome. È stata una grande occasione per confrontarsi con molte associazioni Tourette di altri Paesi e gettare le basi per un'attività che deve giocoforza essere più estesa, superando i confini e i limiti derivanti dall'attuale frammentazione del "mondo Tourette" in mille rivoli. Molti i problemi che si riscontrano in diversi Stati, temi che Tourette Italia conosce e da tempo cerca di affrontare:
– mancanza di dati epidemiologici aggiornati ed estesi a livello internazionale
– pochi esperti di ST anche oltre frontiera
– scarsa conoscenza e mancanza di una corretta divulgazione
– integrazione corretta dei Tourettici a scuola e nel mondo del lavoro.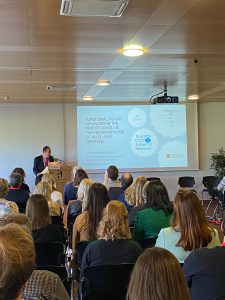 Molte le evidenze del fatto che la collaborazione internazionale si stia intensificando, per fortuna, sia a livello di scienziati e medici che a livello di Associazioni di Pazienti.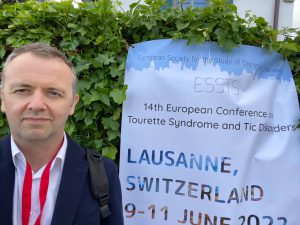 Tourette Italia accoglie con grande favore questa nuova tendenza e farà certamente la sua parte nei prossimi mesi: l'UNIONE FA LA FORZA!!
Ringraziamo in particolare Marla Shea di TTAG e la dottoressa Seonaid Anderson di www.neuro-diverse.org per la loro accoglienza, concretezza e disponibilità!